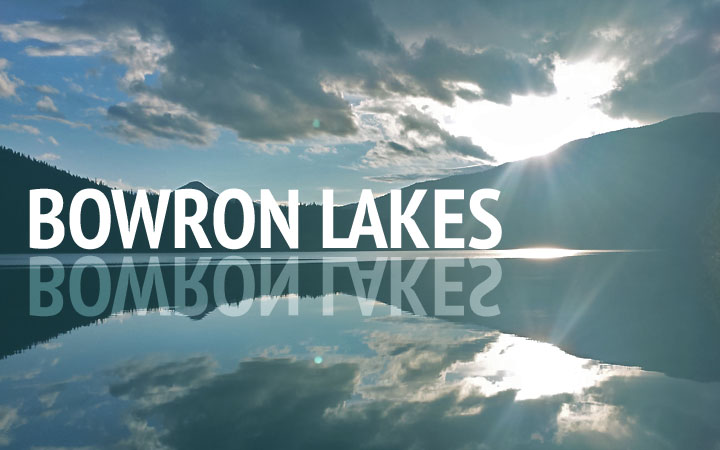 Hello! I am Justine from Vancouver. I recently got married and my new husband and I embarked on our first trip together as husband and wife – yes, I am about to describe to you our honeymoon.
The Bowron Lake Canoe Circuit is a 116 km canoeing and portaging adventure known as Bowron Lakes. I found this confusing at first because it actually consists of a chain of 12 lakes in the formation of a large rectangle, and only the last lake is called Bowron Lake.
The average time length is between 6 to 10 days. It took us 7 days to complete.
Memorable moments
Good
Absolute silence and uninterrupted peacefulness – Not a single whirring of an electronic device. There is no cell phone reception and no wifi.
Simple living – No worries about checking email or what to wear. As long as we had shelter, food and our canoe, we were good.
Animals – Saw a baby black bear swimming, a baby moose chomping on grass, a frog, loons and eagles. Heard many chipmunks (energetic and loud!), an owl and wolves.
Stunning views – Seeing the perfect reflection of the mountains, clouds and sky in the water
Not as good
Wondering how close the nearest bear or wolf was to us.
One night Davie woke up in the middle of the night and heard some rustling on our tarp right outside our tent. Then he heard footsteps behind us and a minute later a couple of bangs on the metal bear cache about 10 metres away. He didn't check what it was but luckily, whatever it was, decided we weren't tasty and kept on going on its way.
Thunder storms
The last night evening we watched a big storm slowly approach us. We hoped the winds would shift and it would pass us. But no. When we were almost ready for bed the thunder started booming and the rain started pouring. We quickly retreated into our tent and called it a night. The thunder seemed even louder as the sound echoed off the mountains, and the only walls we had were the thin fabrics of our tent.
On the up side, I figured the large animals were scared and were hiding, which means they weren't out to get us that night.
Recommended? Yes
Would I do it again? Yes, if a group of friends wanted to do it later on down the road. If I do another canoeing trip, I'd prefer a shorter one.
Do I miss it? Yes, I miss the quietness and nature the most.
---
If you have questions for Justine about her unconventional honeymoon canoeing trip, feel free to leave comments below or submit them via the contact form. I will forward them to her.