We were discussing how– as a foreigner– everything is exciting. "Even standing in line at the bank is exciting, because you're standing in line, at the bank… in Japan." These are the words of my new American friend who stayed in Japan for six years.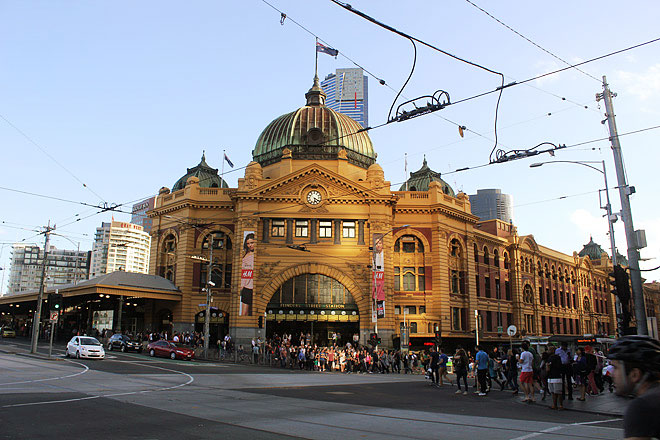 I can't agree more. When I walk around in Melbourne, it's like I'm at a theatre, people watching. Everyone has an accent. Some of them are heavy, some aren't. They're always using the word "heaps" (to mean "a lot"). They use "take away" instead of "take-out". Even the Chinese server at Tom's Cafe says "toe-MAH-toe" instead of "toe-MAY-toe". I decided to speak Chinese to him eventually. It's amazing how when we both switch channels, the familiarity makes me feel like I'm home again.
Taking public transit is an adventure. How do I hail the tram? Am I doing it right? It feels awkward 'cause that's not the way we do it back home. It seems kind of dangerous walking to the middle of the street to catch the tram! Am I going the right direction? Do I get off here? I've missed a stop or got off too early countless times. I didn't get mad at myself though. It's a learning experience, right? Plus, I get to explore that neighbourhood a little bit more. It becomes a more compromising perspective.
It's easy to get comfortable at home. Easy to tell yourself, "I can do that another day". But when you plan to be abroad for a certain amount of time, it becomes "I gotta make use of this time." That's how I think we should approach life. Have a sense of urgency because you never know when you're going to miss that train.