Bucket Lists
I tell people that Machu Picchu is the only/last place on my bucket list. Thanks to Baño Cheng and friends, I checked that off in October 2012. Every place I visit from then on is a bonus. I still hold that as true.
As time goes on, I add more things to my list. It's a different list, not a must-do, but nice-to-do. One of the items I recently added is to "rent a car and drive on the left side of the road", and on August 8th – mission complete.
(This is a small feat for something bigger in the future, I know it.)
Road trip means we need a destination. I present to you: Springbrook National Park, a rainforest built on remnants of an extinct shield volcano1.
Springbrook National Park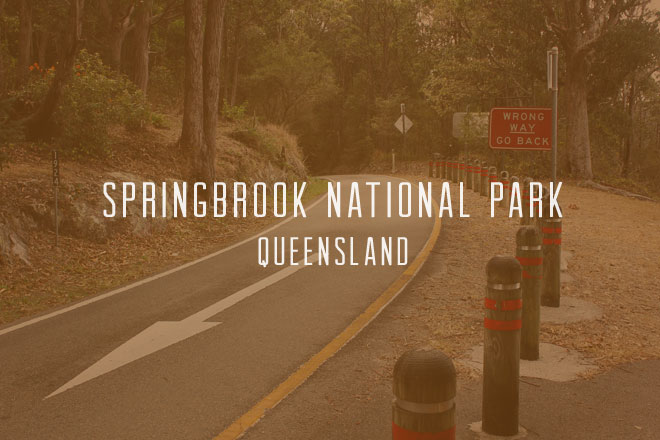 I have no problems with the steering wheel on the right, but the indicator light on the right? Not so easy.
It is named "Best of All Lookout" because it is supposed to be the best of them all. When we arrive, we are greeted by fog. We are somewhat disappointed but decide to be patient, and give ourselves 10 minutes to see if the fog would dissipate.
And…ta-da!
Yay! There is a bit of a break and we can see the landscape beneath us. The vastness is amazing. I feel bad for the couple who decided not to stay for a few more minutes.
Our last stop is Natural Bridge. It is a magical spot, with the lighting and all, but the magic we are waiting for doesn't start until it gets dark.
It must be our lucky day, because the magic revealed themselves before dark.
Next post: Dreamworld Theme Park
1Shield volcano means it was built on fluid lava flows (Wiki). Read more about Springbrook National Park on Wiki or the Queensland Dept of National Parks, Recreation, Sport and Racing.