It is a beautiful winter day trip to the Yarra Valley, tasting wines, cheeses, and chocolates. Thanks to my new Aussie friend Stu, Lillian, HurricaneCC, and I (the 3 Canadiennes) discover the rural lands of Melbourne.
Warrantina Lavendar Farm
Domaine Chandon Winery
Yarra Valley Dairy
Yarra Valley Chocolaterie
Lysterfield Park
On our way back, we stop at Lysterfield Park to see some wild kangaroos, hopping happily to the greener side of the pasture.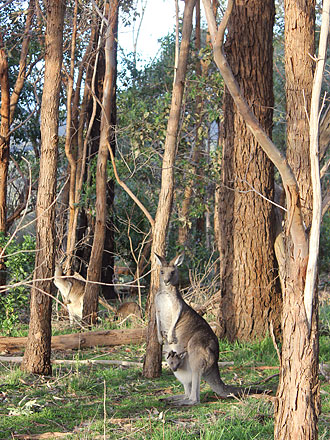 Note: we also went to Millers Dixon Creek Winery, but I didn't take any photos. We were greeted by a friendly dog, a mob of cattle, and the owner. Apparently, it is difficult for small wineries like his to export to countries like Canada; The regulations are too strict.