Looking for a day trip away from Sydney to absorb some fantastic views of nature? Look no further than Blue Mountains, home of Jenolan Caves and the Three Sisters.
This post is dedicated to Miss K. I have a feeling you'd like it.
Blue Mountains: Are They Actually Blue?
If you recall my Kayaking in Fairfield post, I met a man who told me the eucalyptus trees are what makes Blue Mountain blue. To be honest, I can't confirm this. In fact, upon landing in Sydney for the second time, all I see are purple trees.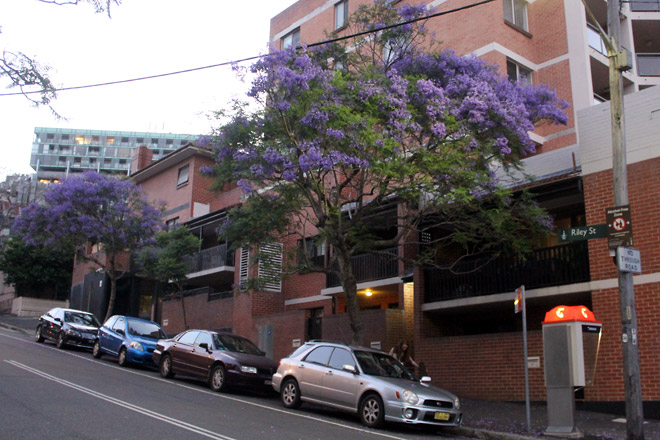 Did the cartographers or explorers actually mean purple? And that back in the day the definition of blue was inclusive of purple? Nice try Tiff, but the purple trees are called jacarandas, not eucalyptus.
Located in New South Wales (NSW), Blue Mountains is approximately 3 hours drive from Sydney. My companions and I enrol ourselves on a day tour: first to The Three Sisters, then to Jenolan Caves.
The Three Sisters: An Aboriginal Legend
The Three Sisters are rock formations. The Aboriginal legend says that an elder turned the Three Sisters into these rock formations to protect them from another tribe. He himself dies before turning them back to humans, and so there they stand.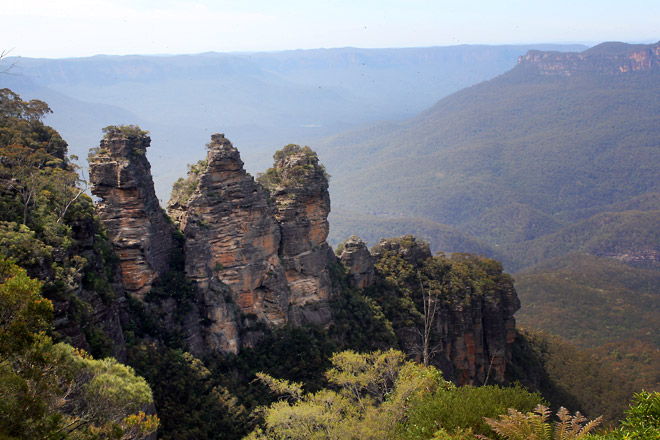 It is interesting how humans like to personify objects. I suppose they make good landmarks for easier navigation.
Jenolan Caves: Limestones of Age
The Jenolan Caves is a mouthful of the world's most ancient limestones. The first European discovery is by convicts (or ex convicts1) in the late 1800's. Since then, a dozen more caves have been discovered.
The guide who leads us is passionate and patient, carefully explaining why it is important not to disturb the caves. The limestones take hundreds of years to form, and just a touch to destroy.
Her passion, and that of the driver, both remind me that age, knowledge and experiences are valuable assets. What they deliver is not just facts from a guide book, it is their life story interwoven with the road that we travel on, the land that changes with them.