I frequently ask Google to define words to see if I'm using them correctly. For example, Google, define: trivia.
… pieces of information of little importance.
I always thought trivia meant interesting, fun facts. I never realized they were of little importance. So what was initially going to be the title, "Bonus: Hokkaido Trivia", had to be changed to "Bonus: Trivia". The trivial part is the fact that I frequently ask Google to define words.
But if you read the title again I added a second part – "& Something you might not know about Hokkaido". There's more, yay!
Because Hokkaido gets deep, thick snow in the winter months, the road can be totally obscure. These candy cane red-and-white striped, arrows help indicate where the edge of the roads are.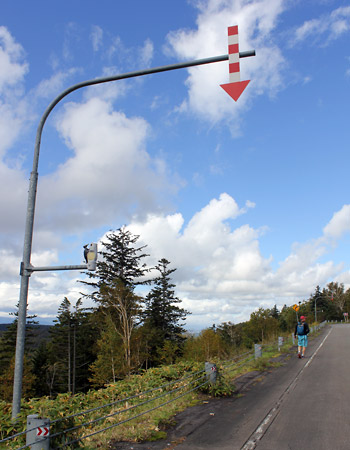 And I think that is very important for drivers to know .: not trivial.
:)